With its 7 meeting rooms with a capacity from 35 to 130 people, the Centre Azur offers tailor-made services adapted to each of your activities (meeting, internship, collaborative seminar, training ...). In addition, the Centre Azur offers you the possibility to organize sports and cultural activities as part of your collaborative projects (team building).
The Centre Azur has 7 bright and spacious rooms that can be used for all types of groups and training. We have rooms for all times and budgets, some of them with Wi-Fi access.
For parties or seminars requiring more space, we have 4 spacious rooms.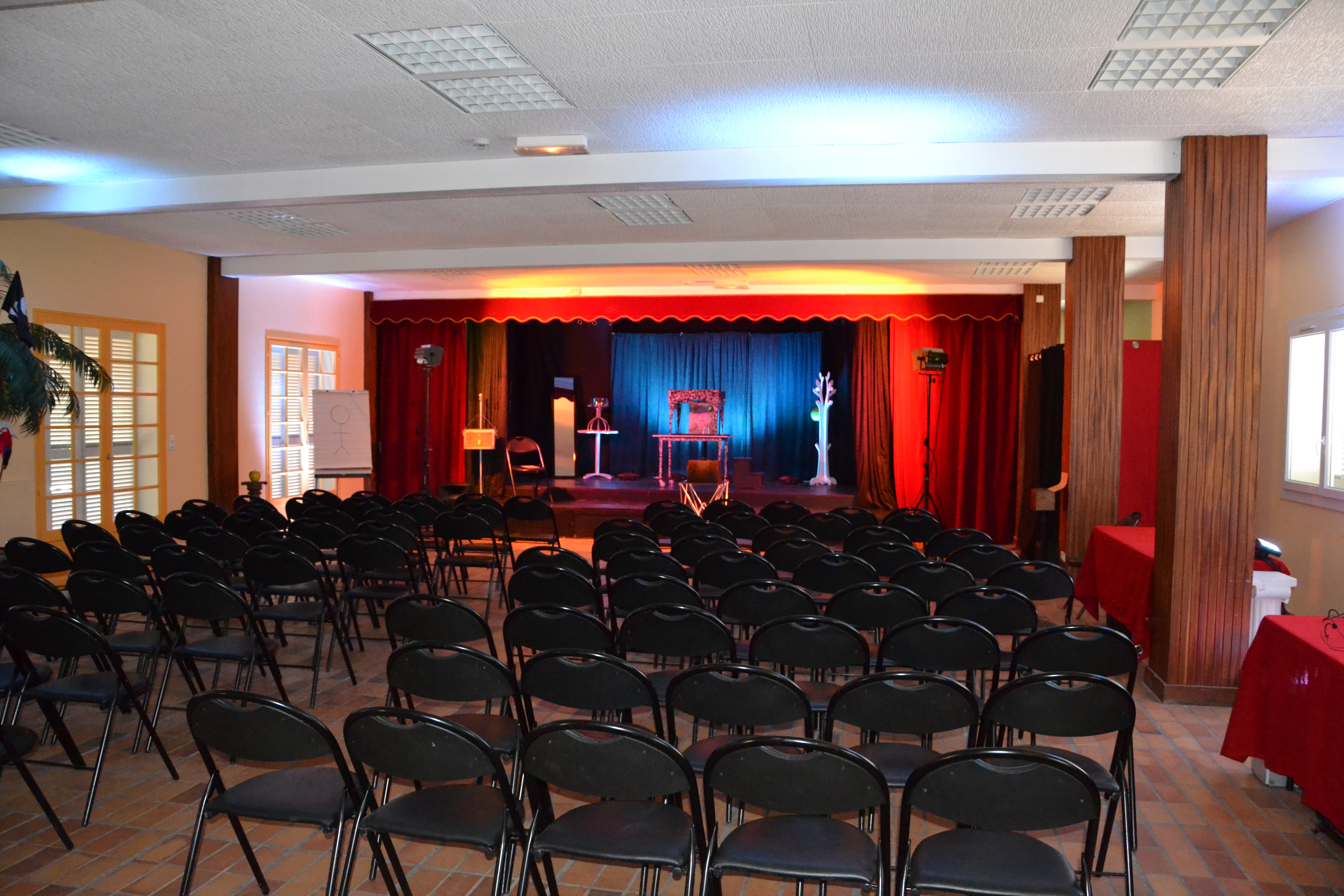 Room La Santoline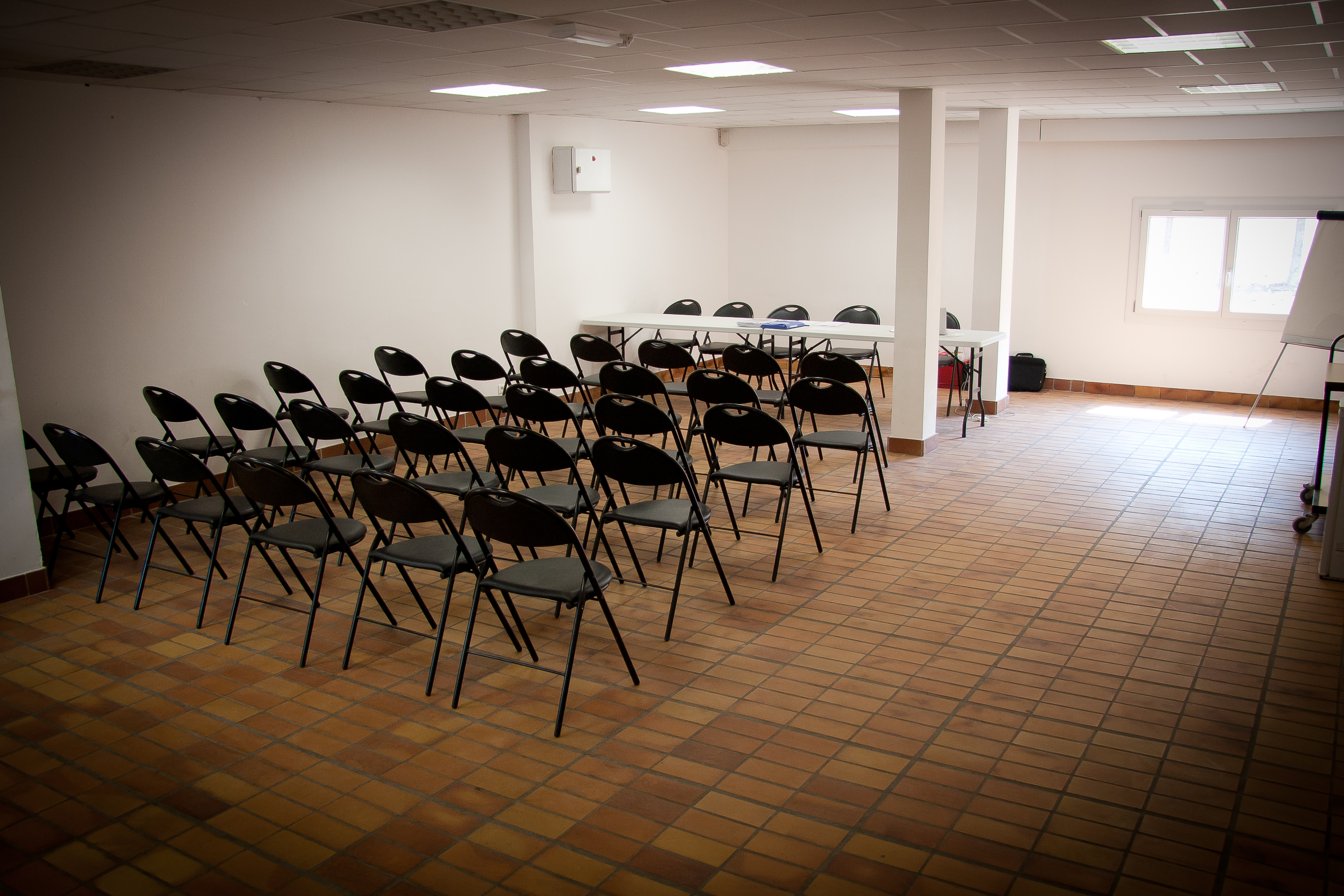 Room Les Genêts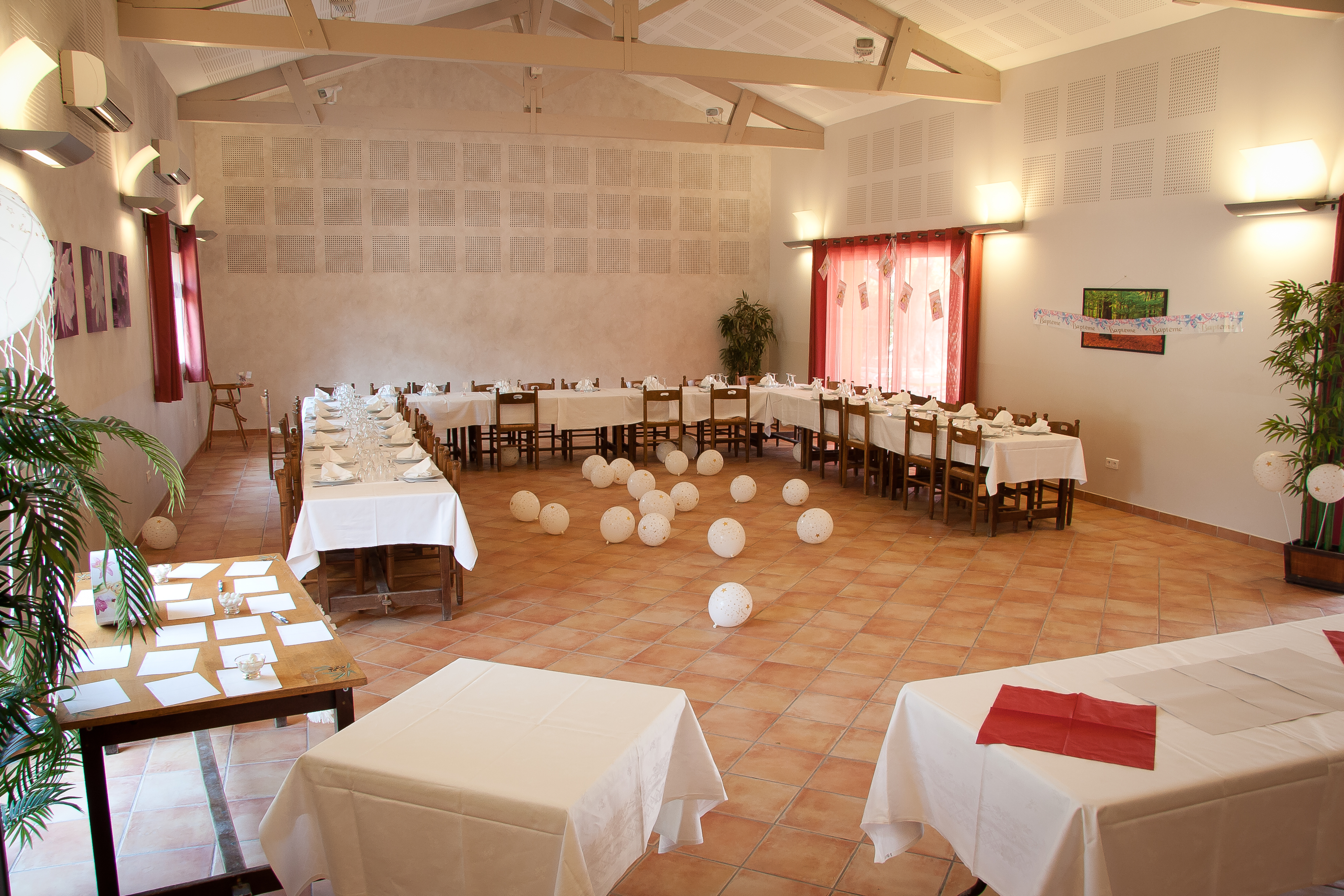 Room Les Oliviers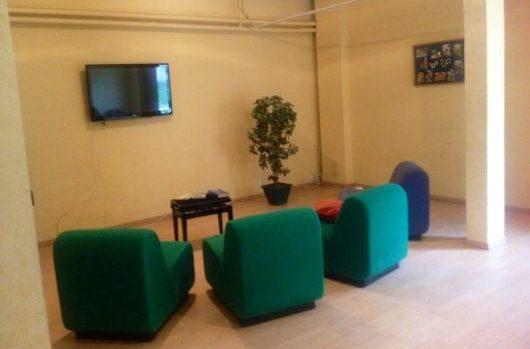 Room Les Mimosas
For groups from 20 to 30 people, we have 3 adjacent rooms. These 3 rooms are versatile and perfectly adapted for professional training (overhead projector, flipchart, Wi-Fi …)
There is "La Sarriette" (workshop room with water point), "The Romarin" (to be favored for choirs for its hig ceiling), and the room "L'Origan".
With a capacity of 30 people each to host conferences, workshops, work groups, classes …
Room La Sarriette
30 person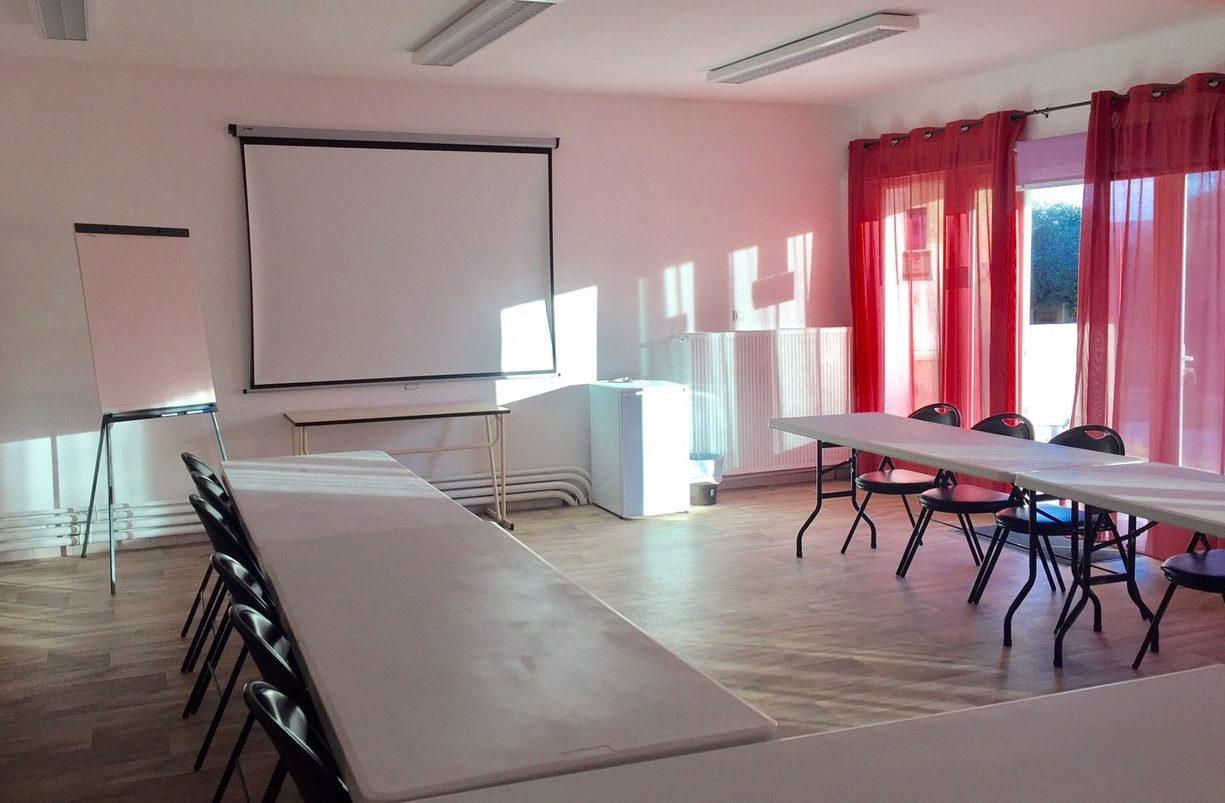 Room Origan
30 person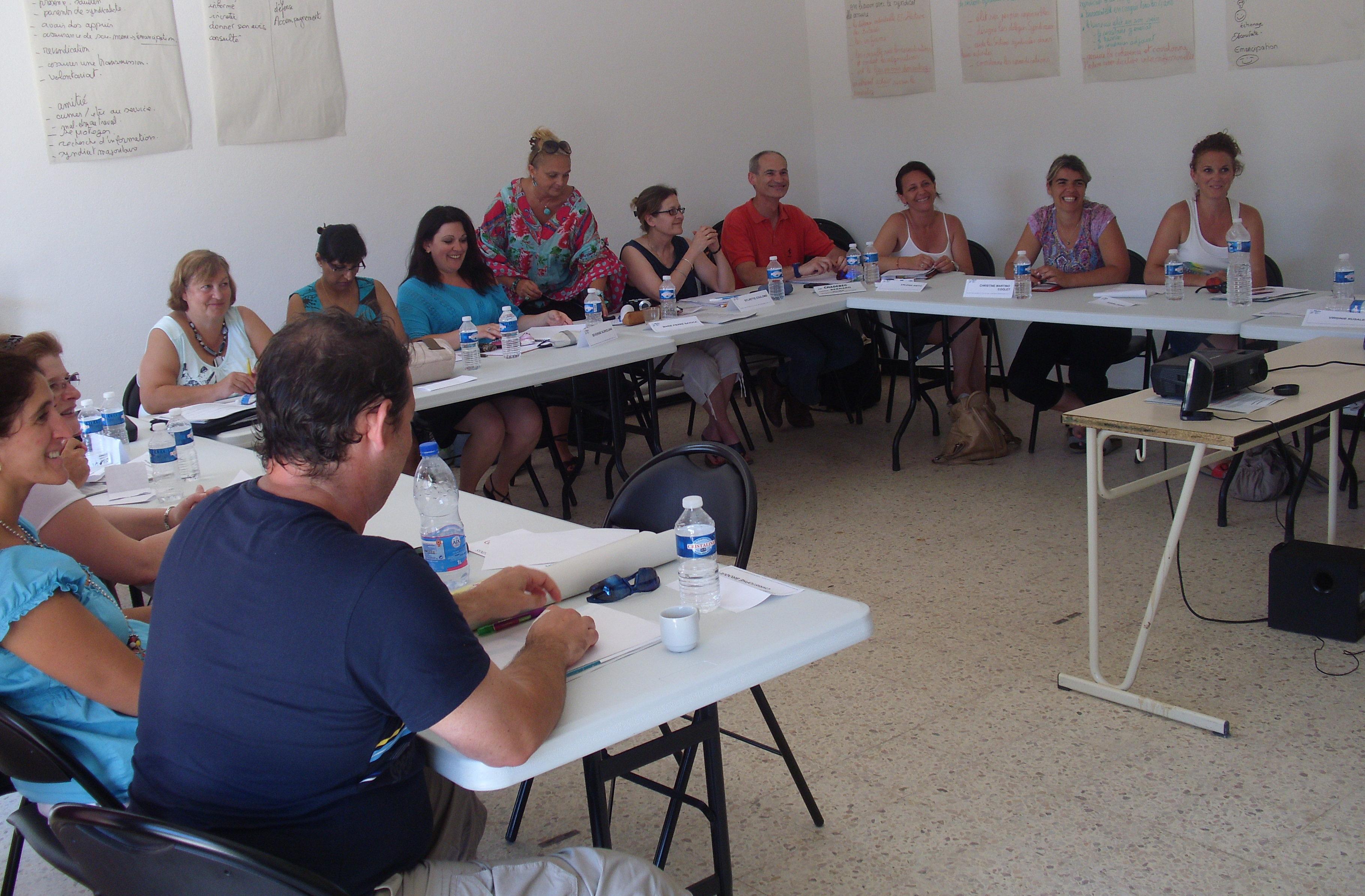 Room Le Romarin
30 person
Accommodation
In order for you to spend your stay in the best conditions, the Centre Azur offers different types of accommodation with rooms from 3 to 4 people with balconies or terraces and a greenness view.
You can be accommodated in 3 different buildings, "Le Figuier", "Les Arbousieurs" and "Le Cyprès".
Our offer also includes 2 villages of bungalows canvases, "Les Lauriers" and "Les Pins" for a total of 64 beds. These large canvases accommodate 4 beds on hard floor, equipped with storage cabinets, lights, electrical outlets, bedside tables and common sanitary ideal for youth groups.
Found out more in our Accommodation section.
Restoration
Establish your proposal. (Full board / Half board / Night-Breakfast).
The chef offers you a homemade cuisine, prepared on site, taking good care of the special needs of the public welcomed. Adapted menus to specific diets, special meals to take away.
To enjoy our good meals, you will have the choice of the friendly atmosphere of our two dining rooms or maybe you would prefer the open terrace on sunny days or the patio.
You will find more information in our section Restoration & Events.